Personal Injury & Employment Law Attorney in Omaha, Nebraska
Joseph D. Hall
Attorney at Law
Attorney Joseph D. Hall provides knowledgeable legal counsel to clients in a variety of practice areas. In cases of personal injury and employment law, he strives to help his clients stand up to large corporations and fight for the results they deserve. Joseph also handles various matters of family law. A graduate of the Creighton University School of Law, Joseph D. Hall is proud to serve clients in Omaha, Nebraska, and throughout its surrounding areas.
Why Work With Us?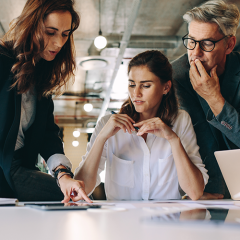 Tell us if you need to file a claim against your employer or insurance company. We're ready to walk you through your options and advise you on the best way to proceed.
At Joseph D. Hall & Associates LLC, we treat our clients as people, not paychecks. We truly care about helping you pursue the outcome you need to move forward.
We're committed to you every step of the way. No matter what legal issue you're facing, we will act as your fierce advocates and strive toward the results you deserve.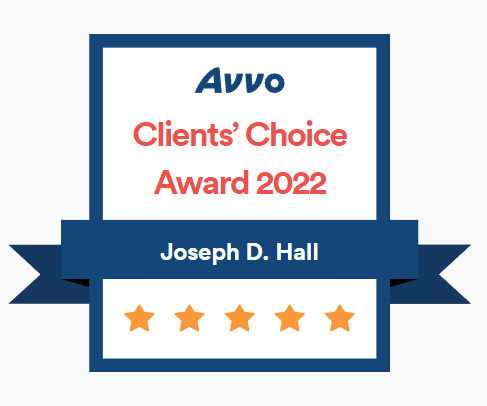 Proven Results
Better Call Hall.
Slow Speed Pedestrian Accident
An individual was hit by a car and received some minor to moderate injuries, not only did we get $100,000.00 for the person, but we negotiated down the medical bills to less than $2,500.00.
Premises Liability Claim
An individual was moderately hurt on a commercial property, this resulted in the injured party receiving $150,000.00.


Motorcycle Accident
Individual was in a motorcycle accident, the at-fault driver was of limited economic means so we were able to settle the matter in a policy limits settlement of $100,000.00

Collections Results
In 2022, Joseph D Hall & Associates has helped clients collect over $500,000.00 owed to them through collections actions and/or settlements.


Workplace Retaliation Claim
An individual engaged in a protected activity at work, for which he was fired for. This resulted in a significant settlement.

Whether you're dealing with a car accident injury, a workplace harassment lawsuit, or a divorce, we have what it takes to help you seek a fair and favorable outcome. At Joseph D. Hall & Associates LLC, we understand how overwhelming it can be when a legal problem threatens your future. That's why we'll aim to provide you with compassionate support and thorough guidance during every step of your case. Better Call Hall.
Don't Settle for Less
Than the Results You Deserve
If your opposing party is trying to push you into an unfair settlement, you need strong representation in your corner. A skilled negotiator, our attorney is prepared to advocate for your best interests and, if necessary, defend you in a case of litigation. Schedule a free consultation with us today to tell us about your situation and how we can help you work toward a fair resolution. Better Call Hall.
"I was in the best hands!" — Lara R.
"Good Candor and Attitude" — Ryan B.
"Highly Recommend him!!!" — Shaili Y.
"The Epitome of an Honest Lawyer" — Julia D.
"hire Joseph D. Hall!!!" — Denise
When circumstances out of your control end up causing you harm, you deserve the chance to seek justice. However, doing so is often easier said than done. If you've been the victim of a serious accident or illegal workplace action, consider hiring an attorney to help you pursue compensation.
At Joseph D. Hall & Associates LLC, we'll tailor our approach to best fit your needs, whether that means taking the lead on your case or collaborating with you on a plan of action. In whichever route you choose, we'll put everything we have into building a strong and intelligent argument.
In addition to matters of employment law and personal injury, we also assist clients in their cases of family law and business law. No matter what issue you're facing, its outcome will likely have a direct impact on your future, which is we'll provide you with relentless advocacy from start to finish.
Discover how we can help you work toward the fair results you deserve. Contact us today to set up a free consultation. Our attorney represents clients throughout the Omaha area, including those located in Papillion, LaVista, Bennington, and Elkhorn, Nebraska. Better Call Hall.